Go Baaaaack
Home Our Family Roe Valley Baptist Church
Photo Album Previous Next

(Page Eight)

Vehicles in Northern Ireland
The vehicles in Northern Ireland are as diverse as the road conditions in which they drive on.
Here are a few examples of some of the modes of transportation.
You may have thought that the Potato Tractor was the most common vehicle.
I worked on this potato tractor for several hours one day in the harvest of 2000.
I went to witness to the farmers and they put me to work. They got free labor and I gave them an opportunity to get saved.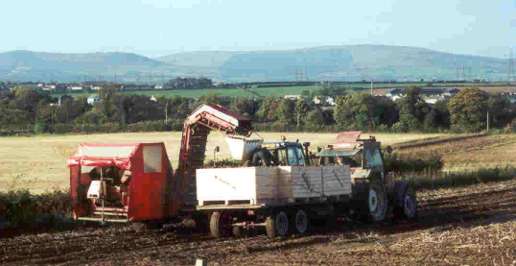 Actually we have nice new cars here.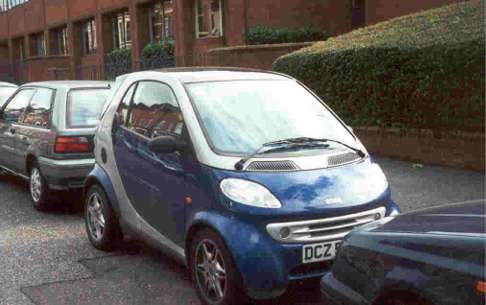 And we have old cars too.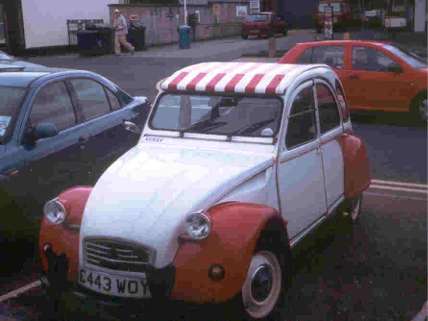 We have three wheel cars!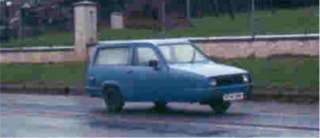 And we have two wheel - four legged vehicles?
I pulled over and witnessed to these two gentlemen.
While I was at it, I took their picture.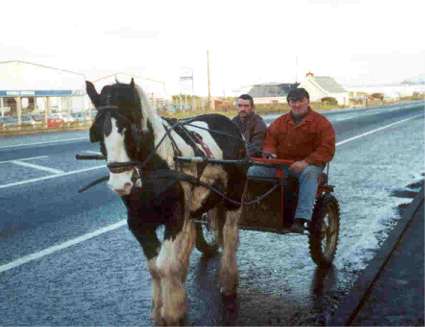 Then you have the burned out car.
It is known as "joy riding." Cars are stolen, driven around, and then burned.
It is not an everyday site, but it does happen.

Then you have the cars that try to catch the "joy riders."
This is not an uncommon site. Unless you need one!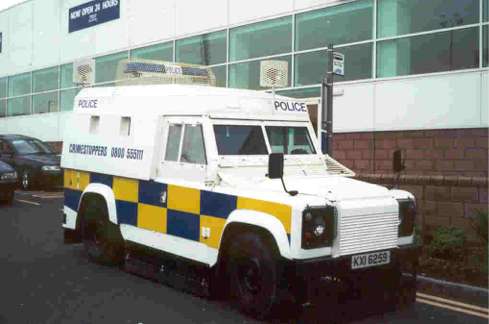 And last but not least. What every Independent Baptist Church needs parked outside in the parking lot.
A barber on wheels.
I took this picture in the South of Ireland last year.