Go Baaaaack
Home Our Family Roe Valley Baptist Church
(Page 9)
During the spring, summer and fall the council spend much effort into adorning our land with beautiful flowers.

Here are a few examples of the roadside gardens.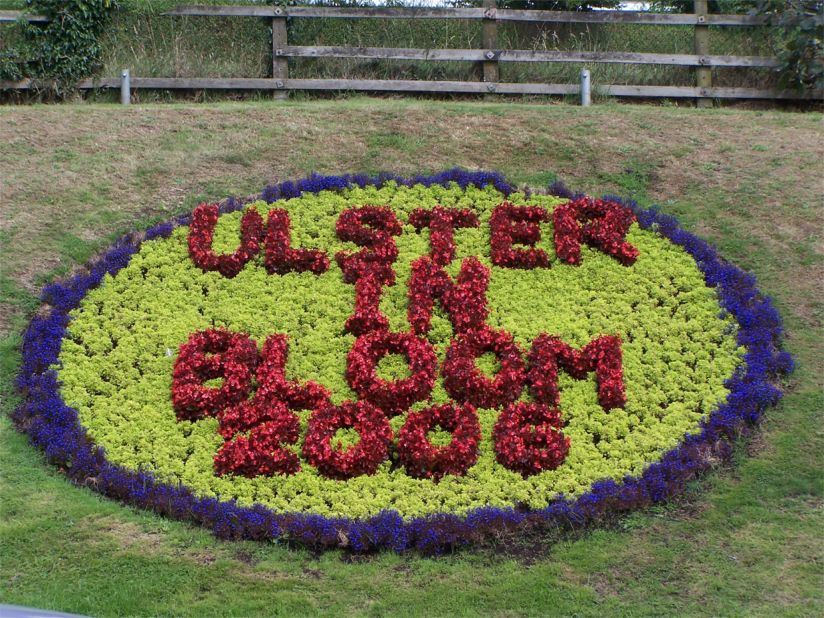 On the side of the highway in Dungannon towards Portadown just before you come to the roundabout for the M-1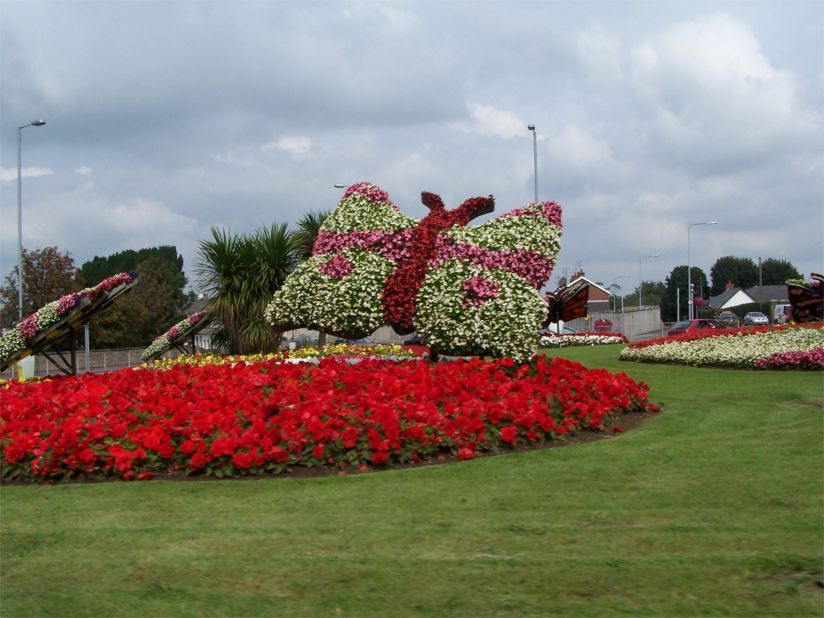 At the roundabout in Dungannon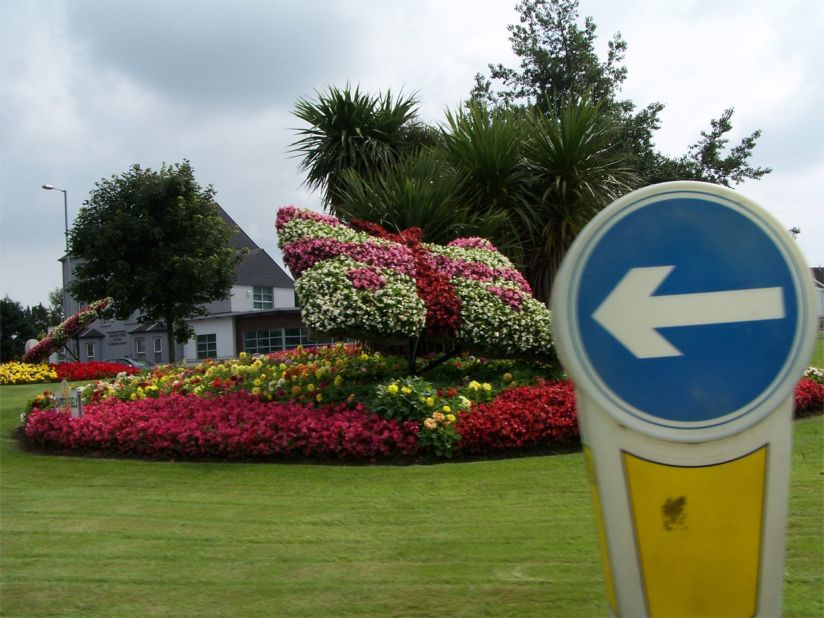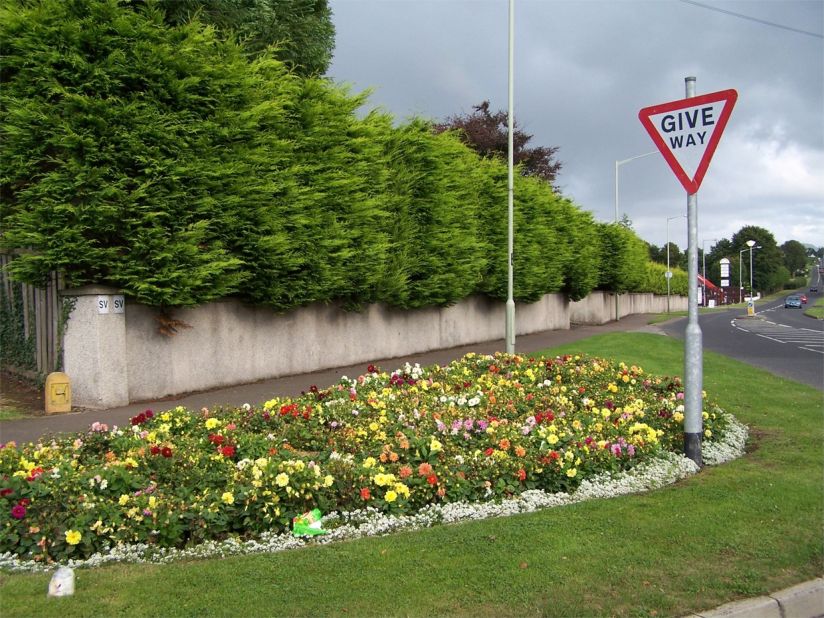 At the intersection ( T Junction) above our house.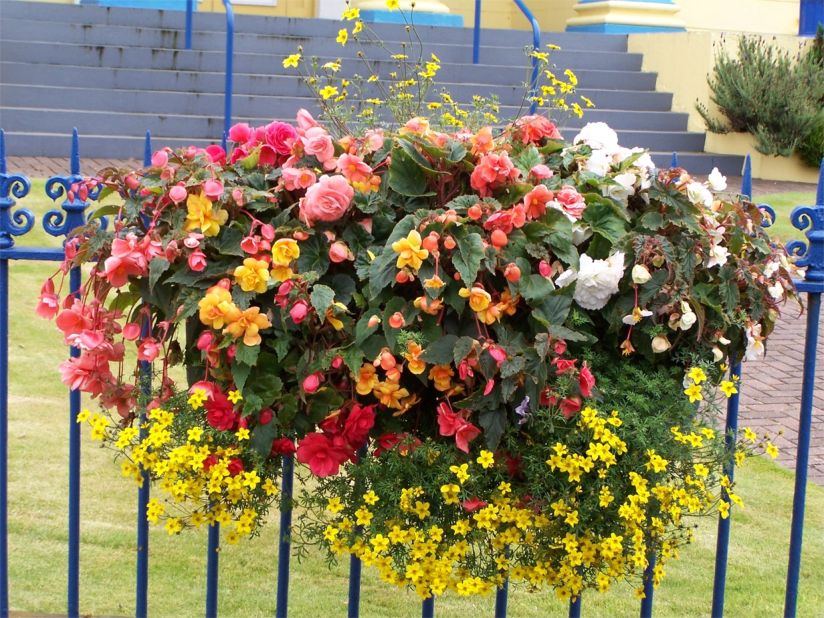 A row of these are hanging on a fence in front of an old church.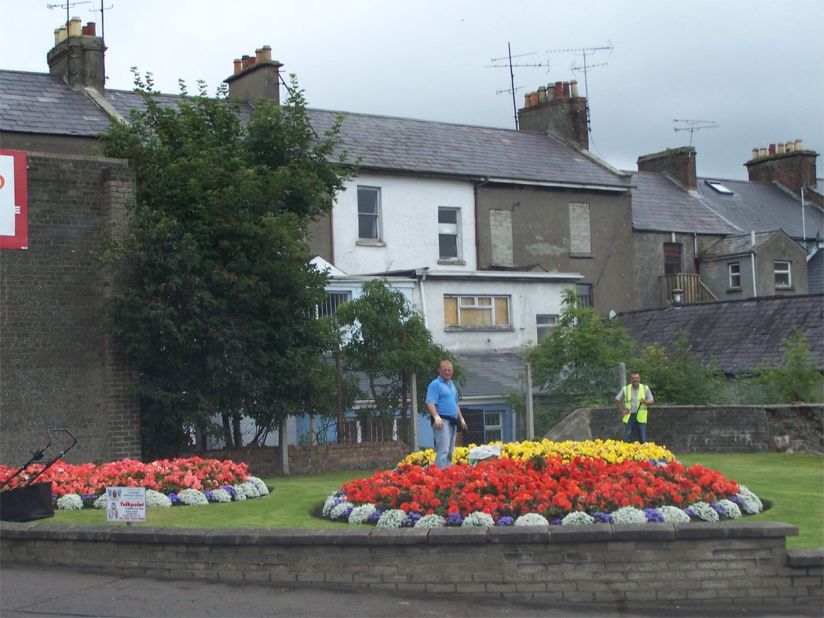 Men working on the flowers in Coleraine, a neighboring town.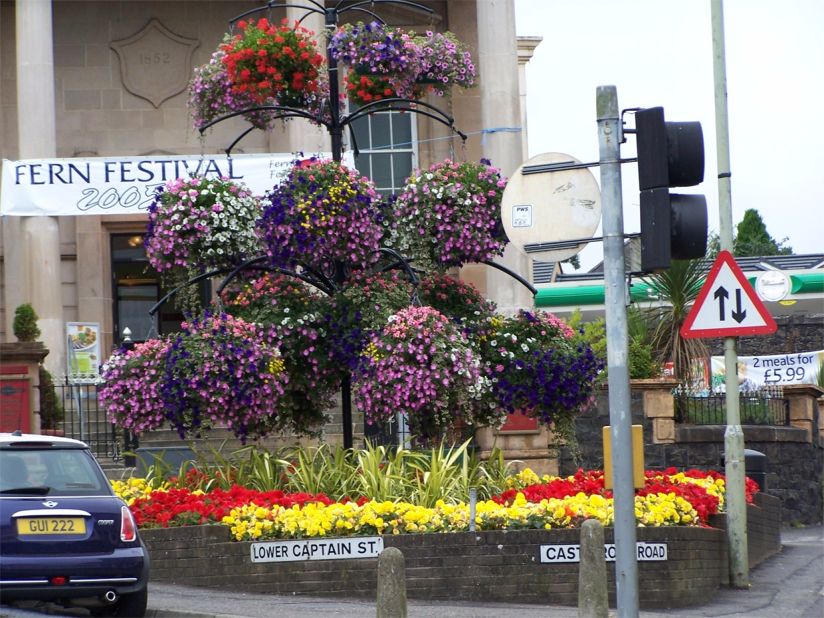 Flowers in front of the old court house in Coleraine.