Go Baaaaack
Home Our Family Roe Valley Baptist Church
(Page 8)
We took the Sunday School classes out on a Friday night of bowling
and then off to McDonalds.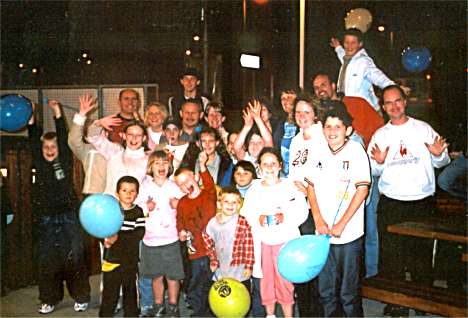 Here we all are for a group photo.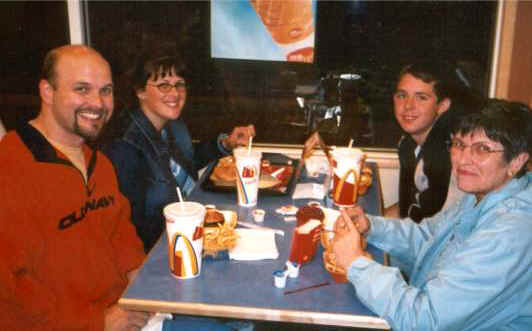 Brian, Diane, Andrew, and Kathy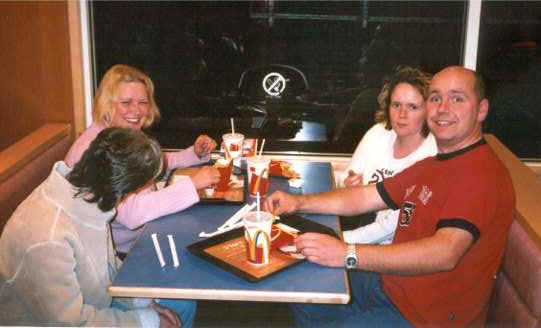 Catrina, Samantha, Charmaine, Rodney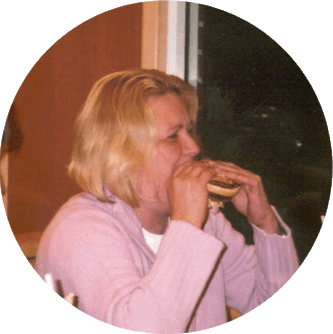 Put the burger in your mouth!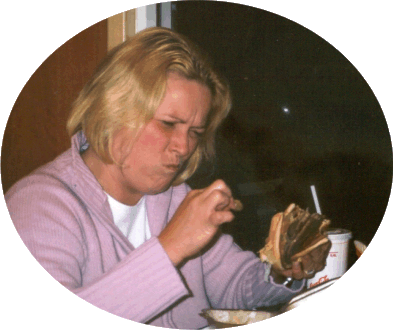 Pull the pickle out of your mouth!

Samantha, Catrina, Marsha, Diane, Kathy, and Charmaine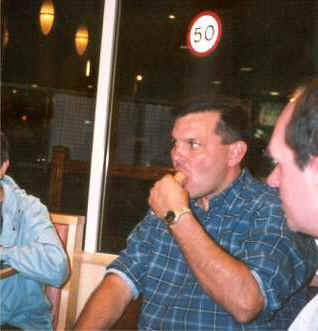 O.K. Samantha, here is Pastor Ronnie with his mouth full of an ice cream cone!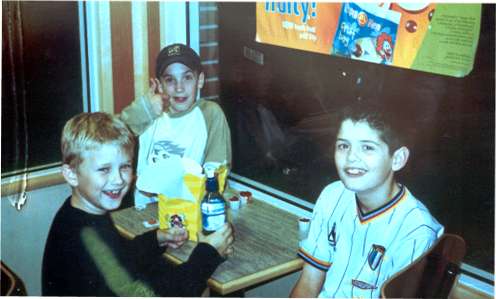 Gareth, Mark, and Craig