Go Baaaaack
Home Our Family Roe Valley Baptist Church
(Page Four)
Alan, Helen, and Naomi Steele where
saved on February 4th, 2004.
We had the privilege to baptize them
on June 27th, 2004.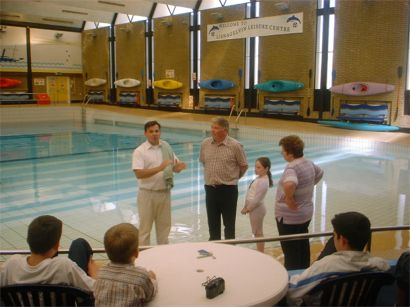 We had a time of prayer and a time to explain to the viewers the reason for Biblical Baptism.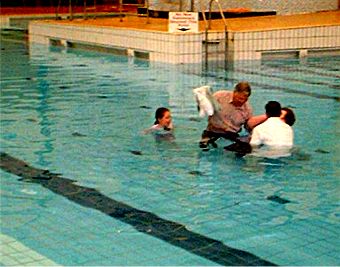 Helen went under.......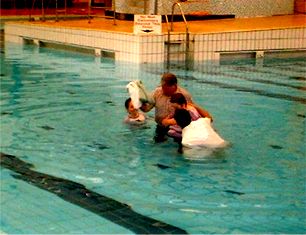 Helen came out.
Although Helen was terribly afraid of water, she went in the pool.
Baptism, like salvation, is a one time thing. Amen.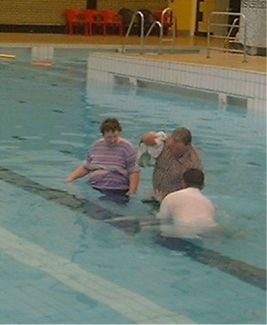 Naomi went under.........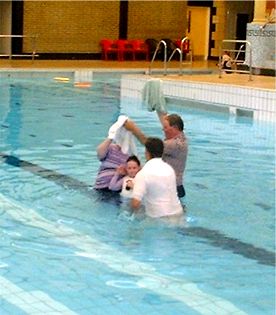 Naomi came up..........
She wasn't as afraid of being in the water as her Grandmother.
It has been a blessing to witness household salvation of the Steele Family.
God isn't through with the whole family, and we are not through praying.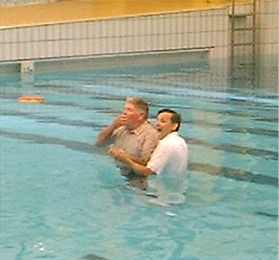 Alan going in...............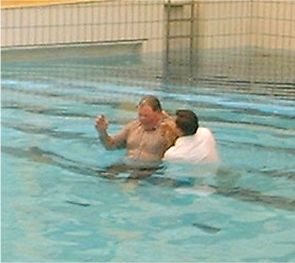 Alan coming out.......
What a blessing this was.
Alan told me the other Sunday that the Lord didn't give up on him for sixty years.
By the way, The Lord has not given up on the people of Northern Ireland.
Jesus said in Matthew 28:19 Go ye therefore, and teach all nations, baptizing them in the name of the Father, and of the Son, and of the Holy Ghost: