At FellowshipWe have a Two-Fold Vision
1.
Because of our existence, every home in our immediate area
should be influenced by the Gospel of Jesus Christ in some way.
We should strive to be that influence,
through Sincere Prayer, a Spirit Filled Witness,
and a seed sown from the Word of God.

2.
There are those the Lord calls to "regions beyond" the ability of our local church.
We help these men and women who have a calling for a specific people.
Through modern missions we support good men doing good works for the main cause.
Jesus Christ and His Gospel being presented.

Mark 16:15
And He said unto them

(God's Great Commission)


Go
(Will Create Motion
)

ye
(
Personally...you...God is speaking to you.)
into all the world,
(large scope)
and preach the Gospel
(Main Focus)




to every Creature.

(Ultimate Goal is World Evangelism)



Jesus said we would be witnesses at home and abroad at the same time.
How can we, as a church, accomplish this? Seeing we are unable to physically go into all the world ourselves.

Through the support of those who can and do go to "regions beyond."

"Some will stay and some will go
to deep and foreign lands.
The call is still the same to all
to spread the news to every man.
For there are millions searching everywhere
For this truth that we hold dear
And it's up to us to shout it out
So that all the world will hear."

Tell the World about Jesus




Scott and Donna Allen
Missionaries to South America

Bennett's - Philippines

Kearney Family - Ghana, West Africa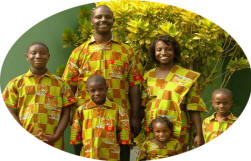 Titus and Cynthia Mohler - Planting and Strengthening Churches in the USA



The VandenHurks - England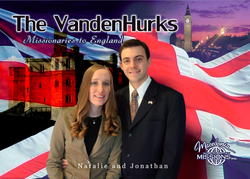 The Celestines - Grenada, West Indies
The Miskovics - Mexico

The Whittemore's - Ministry of Helps
Bobby Sizemore - Rock of Ages International
Larry and Diane Stikeleather Philippines
The Stikeleather's serve with Rock of Ages Prison ministry in the the Philippines. Their primary focus in their ministry is reaching inmates with the gospel, teaching the Bible in the public schools, along with Character Under Construction lessons. Also, College Seminars on Drug Awareness, Prisoner Bible Institute with lessons in both the Old and New Testaments. Lastly but not least is a Distribution Center for all the Bibles, tracts and study materials needed across the Islands. January 2012 marks 17 years of prison ministry in the Philippines.
Brazil Prison - Rock of Ages
Pruitts - Montana